Zakopane is not only mountain trails for trips or ski slopes for skiing. The great treasure lies deep in the ground, and it is geothermal water. In Zakopane itself and in the vicinity, there are as many as six extensive facilities with attractions for children.
Zakopane and the entire Podhale region have been known for warm geothermal waters for years. Several objects with geothermal pools have been build in the last years. In Zakopane itself and nearby towns you will find: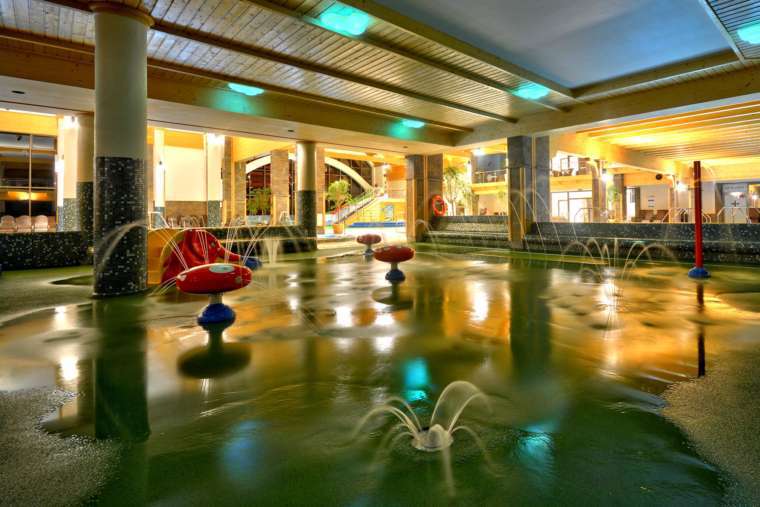 Aquapark Zakopane – city center
Termy Szaflary – 14 km from Zakopane
Termy Gorący Potok – 14 km from Zakopane
Termy Bukovina – 17 km from Zakopane
Chochołowskie Termy – 17 km from Zakopane
Terma Bania – 24 km from Zakopane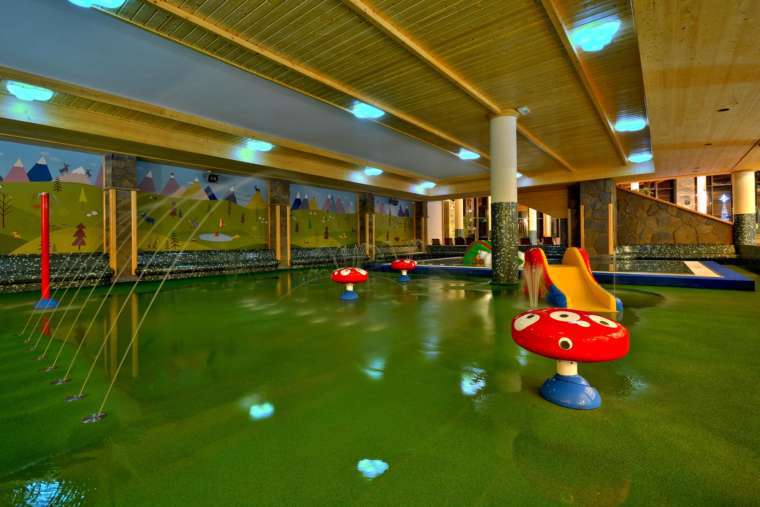 Each of these facilities offers many attractions for adults and children, but only part of them can be used in the summer.
ATTRACTIONS FOR CHILDREN IN SUMMER
Terma Bania in Białka Tatrzanska offers a Summer Zone for the kids, which, as the name suggests, is only open in the summer. Children will find shallow paddling pools with water, lots of fountains and water-pumps, and a dozen or so inflatable water slides.
Chocholowskie Terms also has an outdoor playground for children. There are no inflatable slides, but instead, you can enjoy the power of water fountains.
In Chocholowskie Termy, you can also find a slide with a rocket launch. It is an attraction addressed to older children and adults. Unfortunately, it is open only during high temperatures, i.e., in summer, late spring and early autumn.
WINTER ATTRACTIONS FOR CHILDREN
Winter in water parks is not that appealing in terms of attractions for children. Of course, each of the facilities has outdoor swimming pools, but getting out of the snow can have undesirable effects in the form of illness.
Chocholowskie Termy is the best among all facilities in terms of internal attractions for children. The vast space for children is available. However, they play not only in a paddling pool but above all on a soft non-slip floor.
In the Aquapark in Zakopane or in a Termy Bania and Szaflary, children have at their disposal attractions placed in paddling pools with water.
Of course, water slides are available in all facilities in winter. However, this is an attraction for more grown children.